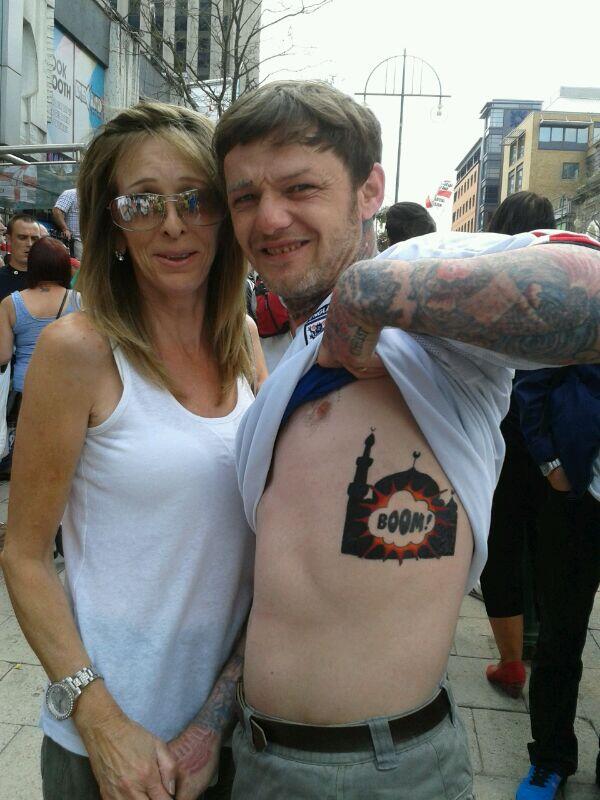 This photo has been widely circulated over the past few days. It was taken at the English Defence League's demonstration in Birmingham last Saturday.
I have to admit I was initially a bit dubious about whether the photo was genuine. However, there is another picture of the same EDL member, which would suggest that it is.
The photo appears in today's issue of the Sun, who are asking anyone who recognises this individual to contact them.
Once in a while, even the right-wing tabloid press can play a positive role.