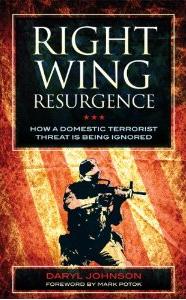 Spencer Ackerman talks to Daryl Johnson, a former government counterterrorism analyst who spent 15 years studying domestic terrorist groups – particularly white supremacists and neo-Nazis – only to have an analysis he wrote ("Rightwing Extremism: Current Economic and Political Climate Fueling Resurgence in Radicalization and Recruitment") repudiated by the Department of Homeland Security.
Johnson used to work for DHS's analysis section, the Office of Intelligence and Analysis. He supervised a team of six analysts studying what he calls "domestic non-Islamic extremism" (by contrast, the DHS employed as many as 40 analysts to look at al-Qaida and other jihadist groups). After complaints by conservatives Johnson's team was closed down and there is now just a single analyst at DHS responsible for tracking all domestic non-Muslim extremism.
"DHS is scoffing at the mission of doing domestic counterterrorism, as is Congress," Johnson says. "There've been no hearings about the rising white supremacist threat, but there's been a long list of attacks over the last few years. But they still hold hearings about Muslim extremism. It's out of balance."
Johnson has written a book, Right-Wing Resurgence: How a Domestic Terrorist Threat is Being Ignored, which is scheduled for publication next month.