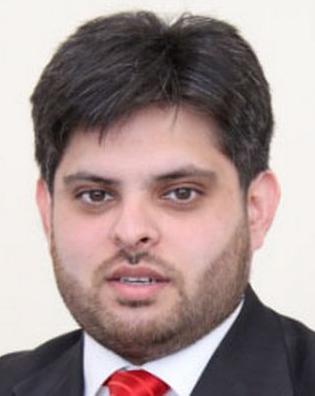 A senior Birmingham councillor has spoken of his fears that debate over Muslim face veils could spark a rise in Islamophobia.
Coun Waseem Zaffer, chairman of Birmingham City Council's social cohesion board, pictured, spoke after Home Office minister Jeremy Browne called for a national debate on whether the state should step in to stop young women having the niqab imposed upon them.
The Liberal Democrat MP said a "genuine debate" was needed on whether young girls could decide to wear the veil without outside pressure. His intervention followed Birmingham Metropolitan College's decision to drop a ban on full-face veils amid public protests, after the original policy was exclusively revealed by the Mail.
But Coun Zaffer said the issue had been "blown out of proportion". He said: "Probably 0.1 per cent of people in this country wear a niqab. To ask for a national debate on something that affects such a small number of people is ridiculous. We need a national debate on the bedroom tax and unemployment.
"I fear this will play right into the hands of the far right and lead to a rise in Islamaphobia. We need to nip that in the bud."