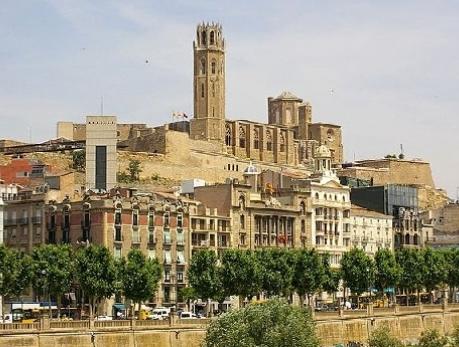 A northern Spanish town brought into force Thursday a ban on Islamic face-covering veils in municipal buildings, the first such decree in the country.
The town of Lleida, population 120,000, approved in July a municipal ban on body-covering burqas or face-covering niqab garments at about 130 locations, ranging from civic centres to swimming pools. The law, implemented Thursday, was the first of its kind in Spain, where face-covering Islamic garments are seldom seen despite a sharp rise in immigration from Muslim countries over the past decade.
"I believe the burqa and the hijab, as well as similar garments that completely cover the face are an attack against equality between men and women, they are an attack against women's dignity," Lleida mayor Angel Ros said. "I believe also that equality is something which our society has fought several years for and there can be no reason, not religious, not cultural, that attacks this basic principle."
The law prohibits the "use of the veil and other clothes and accessories which cover the face and prevent identification in buildings and installations of the town hall." Repeat offenders face fines of €600.