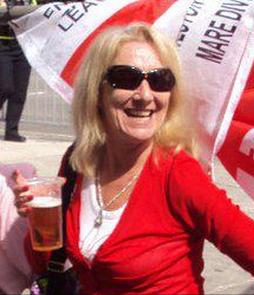 Earlier this week the English Defence League's political wing, the British Freedom party, announced the appointment of their new South West regional organiser. She's an EDL activist from Bristol named Chelsea Anne White.
White's explanation of her decision to join British Freedom features the usual anti-Muslim rhetoric – "mosques, we don't want them and we don't want burka-clad women on our beaches…. We don't want animals sent for halal slaughter".
However, in a statement on her Facebook page outlining what motivates her longstanding support for the EDL, White makes it clear that her Islamophobia is part of a wider philosophy that differs little from the traditional skin-colour racism of the far right:
"WHEN YOU'VE BEEN AROUND IN THE E.D.L. FOR AS LONG AS SOME OF US ANGELS….YOUR ANGER CHANGES FROM BEING OUTRAGED TO A CALM RESOLVE TO DO SOMETHING ABOUT IT….WE SEE IT DAY IN DAY OUT….INJUSTICE….WE LIVE IN A COUNTRY….OUR COUNTRY.. WHERE IF YOUR WHITE AND ENGLISH YOU DON'T COUNT FOR MUCH BECAUSE THE VOTE IS IN THE AREAS THEY HAVE FLOODED WITH IMMIGRANTS."
You might think that a party which claims its hostility towards Islam has nothing to do with racism would balk at appointing such an obvious racist as its public representative. But then, given BF leader Paul Weston's own views on the "ethnic cleansing" of the "indigenous race", that would be a bit hypocritical, wouldn't it?