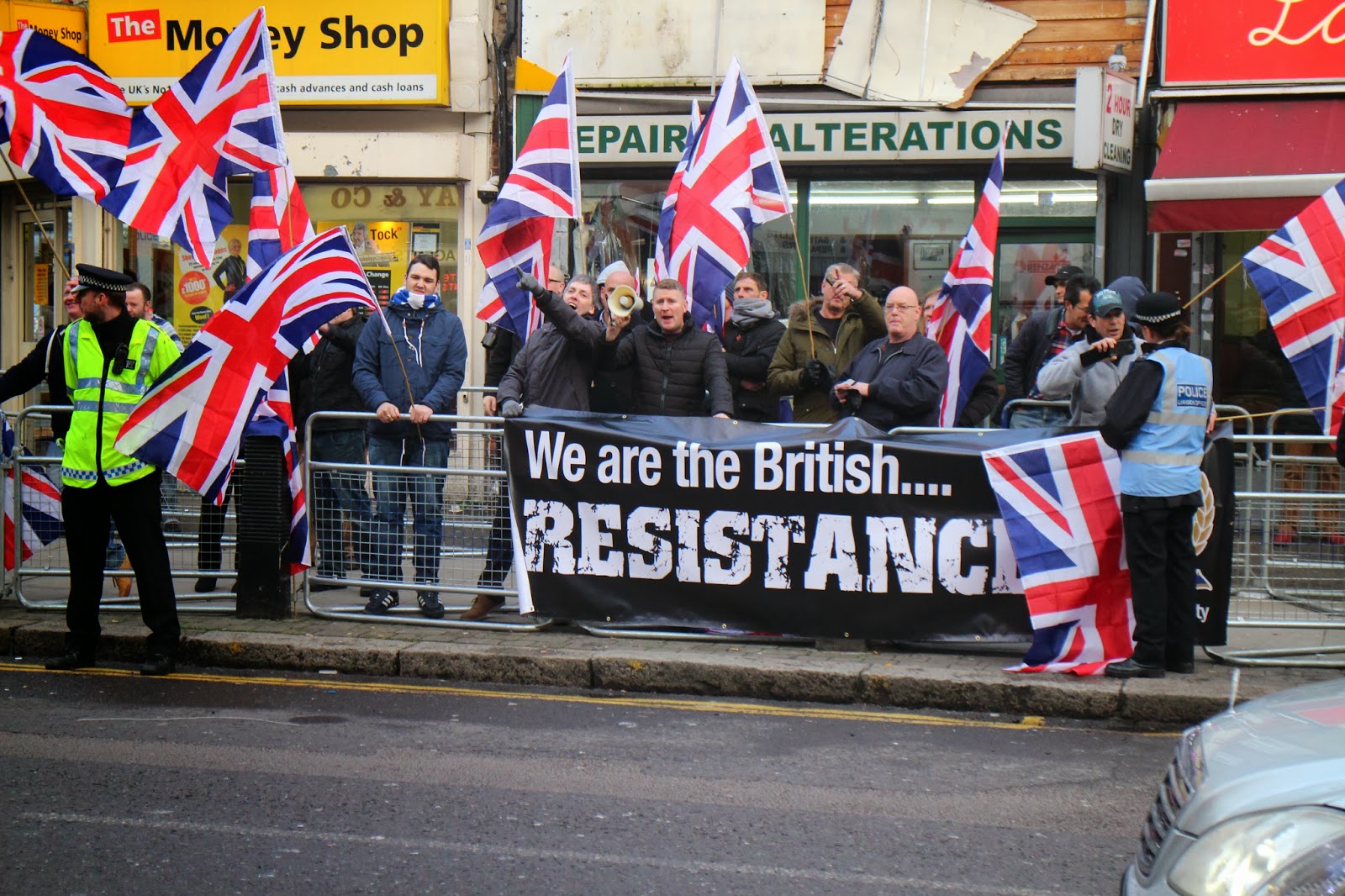 The far-right group Britain First arrived in north west London this afternoon to protest against the Muslim Brotherhood having established an office above a shop on Cricklewood Broadway.
Barely 30 fascists turned up, headed by Britain First chairman Paul Golding, a former British National Party councillor from Kent.
The numbers fell away quite sharply when Golding and his followers found themselves confronted by a much larger counter-protest, spontaneously joined by local people, which drowned them out with anti-fascist chants. By the end of the protest, Golding found himself in the embarrassing position of having more flags than people to carry them.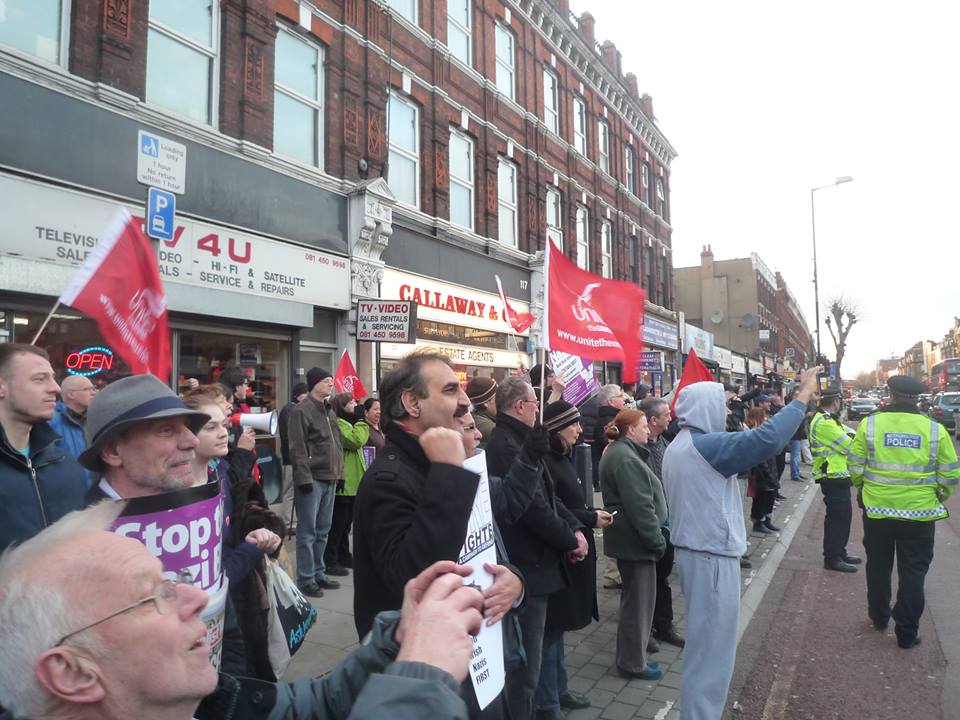 (Photos: Kilburn Herald and Pete Firmin)