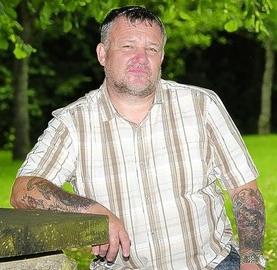 The leader of the English Defence League (EDL) in Bristol has been arrested in connection with graffiti sprayed on mosques and Sikh temples.
Mickey Bayliss, from Upton Cheyney near Bitton, was arrested on Wednesday, along with another man.
The two had their properties searched but were not charged and have been released on bail.
The arrests were made in connection with two incidents of criminal damage on mosques and a Sikh temple on Valley Road, Bedminster, and Church Road, Redfield, between September 21 and September 25. It is believed that the word "EDL" was dubbed in red graffiti on the properties on Church Road and grey graffiti on Valley Road.
Police spokeswoman Catherine Foster said: "A 47-year-old man has been arrested under suspicion of criminal damage. He has been bailed until January 22. There were three incidents of criminal damage, two on Valley Road and one on Church Road."
She added: "A 36-year-old man has been arrested in connection with the same investigation."