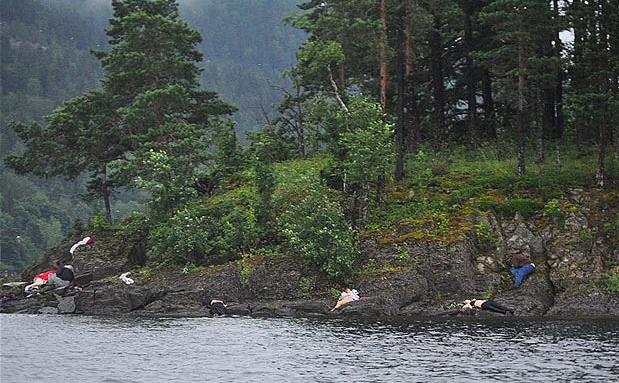 Anders Behring Breivik, the Norwegian far-right extremist, has been sentenced to at least 21 years in prison after a court declared he was sane throughout his murderous rampage last year that killed 77 people.
The Oslo district court declared its verdict that the 33-year-old was not psychotic while carrying out the twin attacks, including the shooting of dozens of teenagers attending a political camp.
The court's decision will have delighted Breivik, who had hoped to avoid what he called the "humiliation" of being dismissed as a madman. The mass killer had desperately hoped the court would find him criminally culpable for the killings, claiming they were "cruel and necessary" to protect Norway from becoming overrun by Muslims.
After two months of deliberations, the five-judge panel told a packed Oslo courtroom that they considered the perpetrator of last year's gun and bomb attacks, the worst in the country's history, mentally fit enough to be held criminally responsible for the attacks, which also left 242 wounded.
Breivik is almost certain to end his life in prison. Although Norway has a maximum prison sentence of 21-years, Breivik could be sentenced to "preventive detention", which can be extended for as long as an inmate is considered dangerous to society.
The verdict of the most high-profile criminal trial in Norway since Nazi collaborators were prosecuted following the second world war is certain to provoke a strong response.
Most Norwegians, including the victims' families, had wanted Breivik to be found sane so he could be held accountable for what they view as a political crime.
Update:  See Robert Lambert, "Breivik court verdict: security lessons?", Open Democracy, 24 August 2012
Update 2:  See also "Anders Breivik and the politics of hate", UAF news report, 24 August 2012