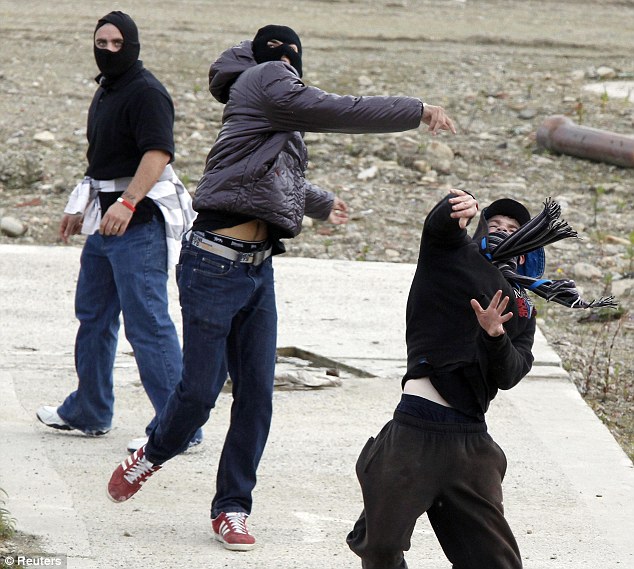 Police have vowed to bring the full force of the law against anyone involved in violence during a far-right demonstration in Bradford last Saturday. West Yorkshire Police are to scrutinise CCTV footage of the English Defence League's demonstration in the city centre following a string of arrests for disorder.
So far two men have been charged as police made a total of 14 arrests after outbreaks of violence at the static protest. A spokesman for West Yorkshire Police, said: "We will be reviewing the CCTV footage for the day and looking to bring justice to anyone who was causing trouble on the day."
Trouble briefly flared during the protest in Bradford's Urban Garden as police attempted to keep hundreds of EDL supporters in check. Smoke bombs, stones and bottles were thrown towards the group's opponents, forcing mounted police and officers wearing riot gear to move in.
A group of the protesters managed to break free from the police cordon, clambered over hoardings at the Westfield site and ran towards Bolton Road. A police officer suffered minor injuries during the demonstration.
Arshad Ali, a spokesman for We Are Bradford, said those found guilty of taking part in the violence should receive "significant" sentences, in line with those handed out after the Bradford riots nine years ago. He said: "Asian youths involved in the 2001 disturbances were meted out heavy long-term sentences for similar offences. We hope there will be equality and parity in the way justice will be done."