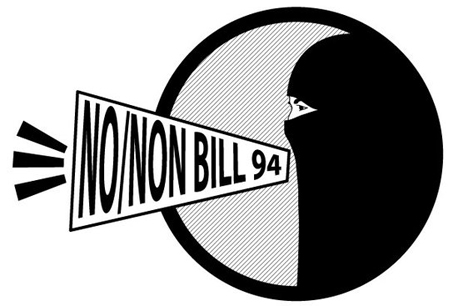 A bill restricting the wearing of the niqab is unconstitutional because it would limit personal choice and freedom of religion, the Council on American-Islamic Relations Canada told a National Assembly committee on Bill 94 yesterday.
Audrey Brousseau, a lawyer for the Islamic association, told MNAs that although Bill 94 is framed in general terms, "It clearly targets women who wear the niqab." Brousseau said Bill 94 would discourage niqab-wearing women from seeking public services and working in the public service.
Julia Williams, the Ottawabased association's human rights and civil liberties officer, who wore a hijab Islamic head covering, leaving her face uncovered, questioned whether banning the niqab was a neutral gesture.
"Muslim women are being scapegoated by this legislation'" Williams said. "How does barring women from essential services promote their integration?" she asked, recalling the case last spring of a woman wearing a niqab who was expelled from a French class for immigrants.
Bill 94 would require people receiving or offering health care, education or government services to do so with their face uncovered.