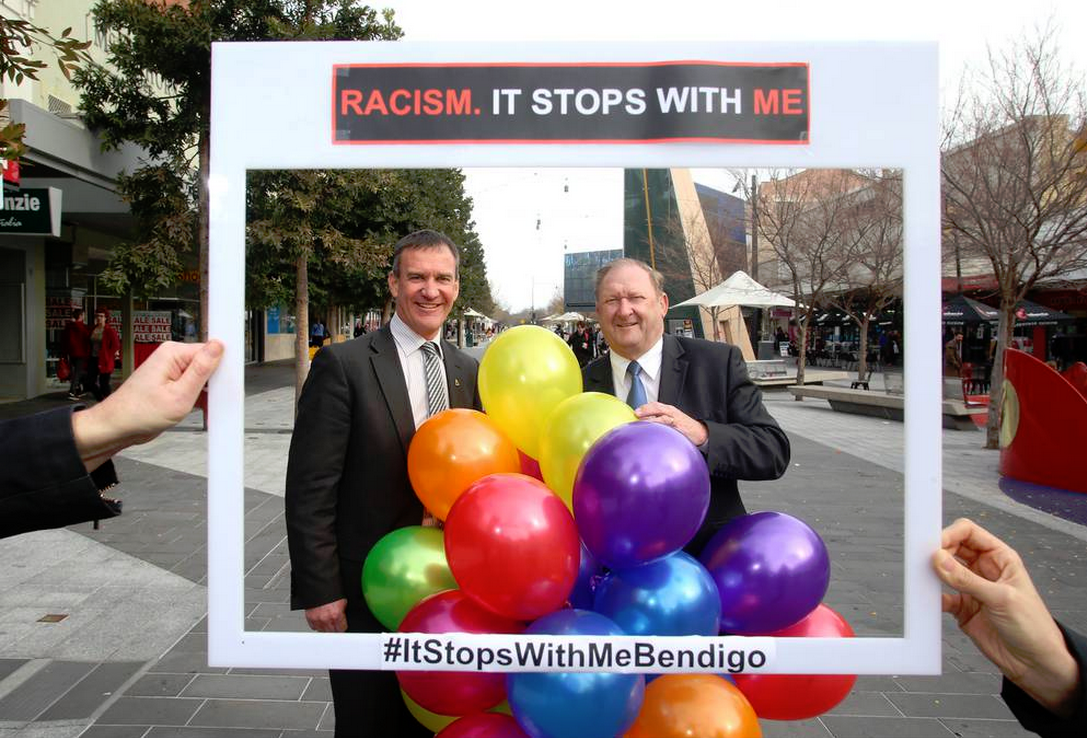 The City of Greater Bendigo has joined the "Racism. It stops with me" campaign, in light of recent events in Bendigo.
City of Greater Bendigo mayor Barry Lyons was contacted by the Australian Human Rights Commission to join the campaign, which invites all Australians to reflect on what they can do to counter racism.
Bendigo has been in the national spotlight after plans to build a mosque in the city fueled a heated debate among residents.
More than 170 organisations in Australia have already joined campaign and the council is asking Bendigo residents to support them. A special event will be held on Saturday, July 19, for people to make a pledge in support of the campaign.
The council wants the community to show support for the campaign on July 19 from 10:30am at Hargreaves Mall. Throughout the week the City is also asking residents to take 'selfies' posing with their hand on their heart and post them on social media using the hashtag #ItStopsWithMeBendigo. The campaign has already gained momentum with a television advertisement featuring Sydney AFL captain Adam Goodes.
"This is an opportunity for us to join together and say no to racism. It's a simple message but a powerful one," Cr Lyons said.
Cr Lyons said the attention Bendigo had received because of moral objections to the mosque had "probably accentuated" the need to come on board the campaign. "The national press has got hold of it and I think it's the stance we need to take just to show that we are tolerant, non-racist sort of people," he said.