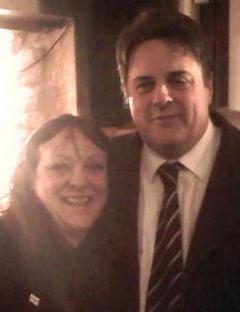 A BNP candidate has been axed as an Avon representative after making racist remarks on Facebook.
The company "terminated its relationship" with self-employed sales leader Nancy Shaw-Farmer, who stood as a BNP candidate in Blackburn's Roe Lee ward, after complaints about her posts on the social networking site.
It launched an investigation after receiving calls about the offensive comments which were derogatory to Asian people. Her comments included: "4 P***s in a car near where I work asked for directions to a junior school. Sent them in the wrong direction." She also wrote: "Bungee jumping! 25 per person. Muslims and P***s free. No strings attached and free transport. ha ha ha."
Ms Shaw-Farmer, from the Bastwell area of Blackburn, lost after polling 175 votes in last week's election. She had worked as an Avon sales leader for 12 months and had around 30 customers.