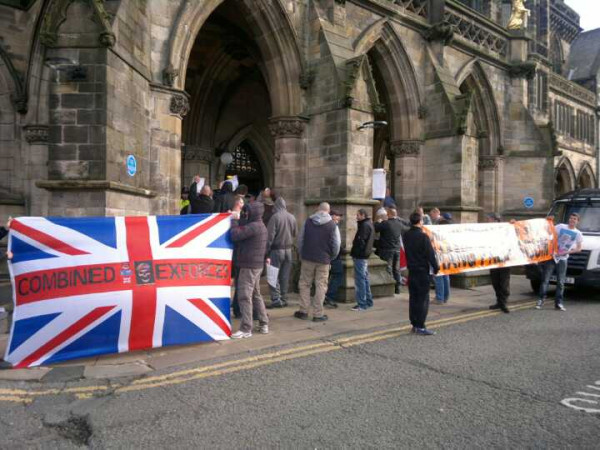 Three people were arrested as far right-groups were accused by police of using diversionary tactics to promote their message. The British National Party organised simultaneous protests in Rochdale and Heywood, Greater Manchester, over a child sex grooming case.
Police said around 10 BNP supporters held a peaceful demonstration in Heywood town centre at around 5pm on Wednesday. But at the same time approximately 40 far-right protesters from groups including the Infidels of Britain and the National Front tried to force their way into a council function at Rochdale town hall. Police took "swift action" to stop the demonstrators from disrupting the gathering. Two men were arrested for a breach of the peace and another for a racially-aggravated public order offence.
Press Association, 17 May 2012
Picture: Far right protest outside Rochdale town hall.