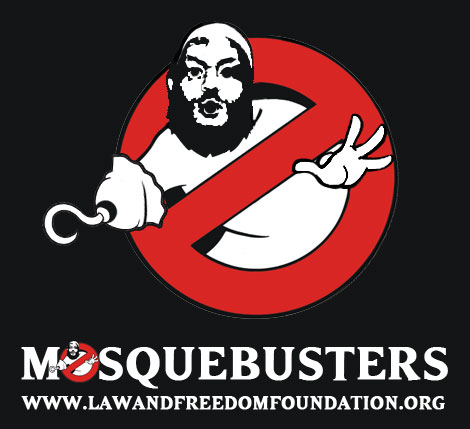 We have already reported that Nick Griffin has been boasting about his role in assisting the successful campaign against a planning application by the Noor-A-Madina Mosque in Blackpool. It seems that the BNP is not alone in claiming credit for the council planning committee's decision.
Another far-right organisation, the Law and Freedom Foundation (aka "Mosquebusters"), says that the "professional help" it gave to those objecting to the mosque was decisive in securing the rejection of the application. Not that this necessarily contradicts the BNP's claim to have been centrally involved, as the Law and Freedom Foundation is enthusiastically supported by Nick Griffin himself.
Headed by a planning lawyer named Gavin Boby, the Law and Freedom Foundation is an organisation that specialises in promoting anti-mosque campaigns, with the stated aim of resisting "ethnic hostility" arising from "the lawless violence at the heart of Islamic doctrine and practice". It has also assisted objectors to a new mosque in Dudley.
Crowing over his success in Blackpool, Boby writes: "Propagating islamic doctrine is contrary to incitement law, public order law, hate speech law, and equalities law. You don't need to be a lawyer to understand this: the Koran calls 3 times for unbelievers to be killed wherever they are found, and 14 times for them to be enslaved, including sex slavery."
You may recall that protestors against the mosque piously declared that their opposition had "nothing to do with race or religion".