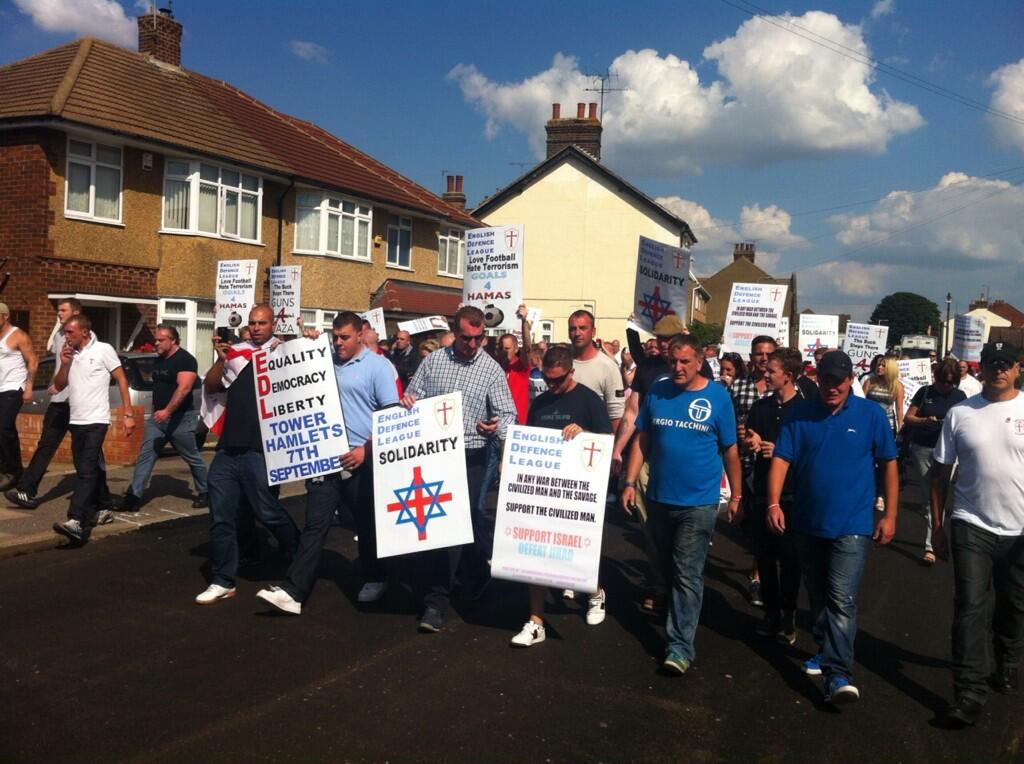 The planned protest by the English Defence League in Stopsley, Luton, has passed without incident.
Supporters of the group started to gather at the Sportsman pub on St Thomas' Road this morning at 10am. At around 3pm, the group of around 100 made their way down St Thomas' Road towards PlayFootball.net before heading back.
Stephen Lennon, the leader of the Luton-based EDL, had claimed that the management at PlayFootball.net had called off a planned charity event, after receiving complaints from members of the community. He said it had been replaced by a 'Goals for Gaza' tournament which is raising money for the Ummah Welfare Trust's Palestine Appeal and that he was calling for a 'level playing field where the whole community should be treated the same'.
Throughout the day there was a considerable police presence in Stopsley, which has now been reduced.
Bedfordshire on Sunday, 26 August 2013